1)      Start Zoiper
2)      Press "Config" in the right corner and "Accounts" to configure new account.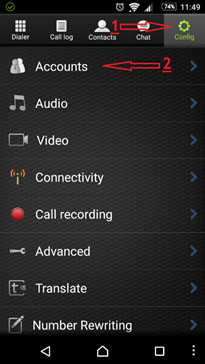 3)      Choose "Add account"
4)      Choose "Yes"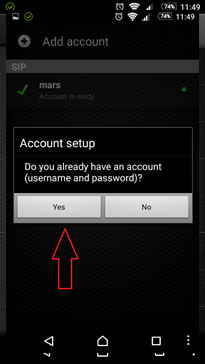 5)      Choose "Manual configuration"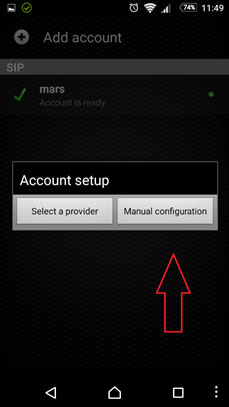 6)      Choose account type "SIP"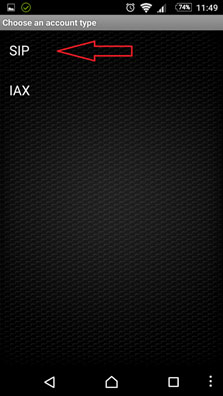 7)      Fill "Account name", "Host", "Username" and "Password"
Account name: loginet
Host: loginet.ee
Username: YYYY*XXX *
Password: ZZZZZZZZZ *
*- information is obtained from Loginet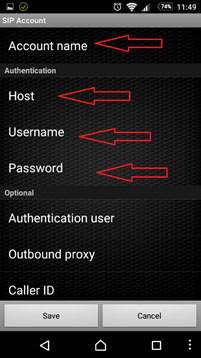 8)      Scroll down and find "Audio Codec Settings"
Select "uLaw" and "aLaw". Rest of the options should be deselected.
Save.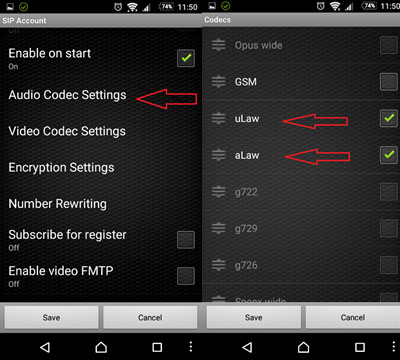 9)      Scroll down and find "Network Settings".
Set "Registration expiry time" to 60
Set "Transport type" to UDP
Go back, press Save.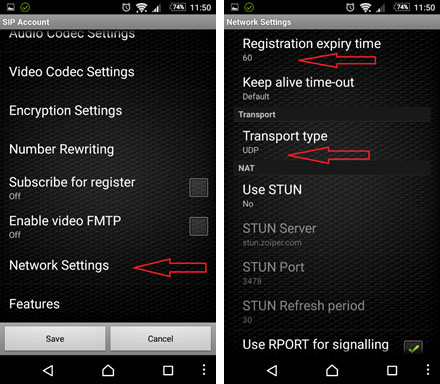 10)   Congratulations, You are ready to use Zoiper with Loginet!